The waves for weeks #3 and #4 of Surf Camp provided non-stop fun. We had light winds and sunny skies to make the small but consistent pulse of swell a perfect mid-summer treat. There wasn't much time spent out of the water in either week.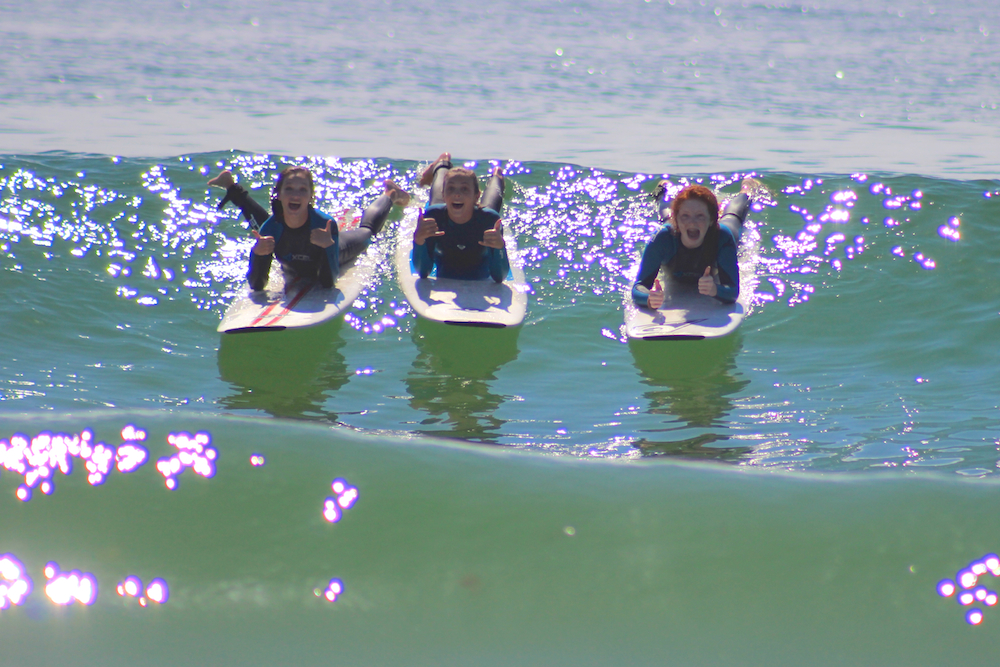 Above: Can you beat this? Warm water, sunny skies, glassy waves = GOOD TIMES!
Below: Surf instructor Sawyer Theriault cruising the nose on a nice little runner.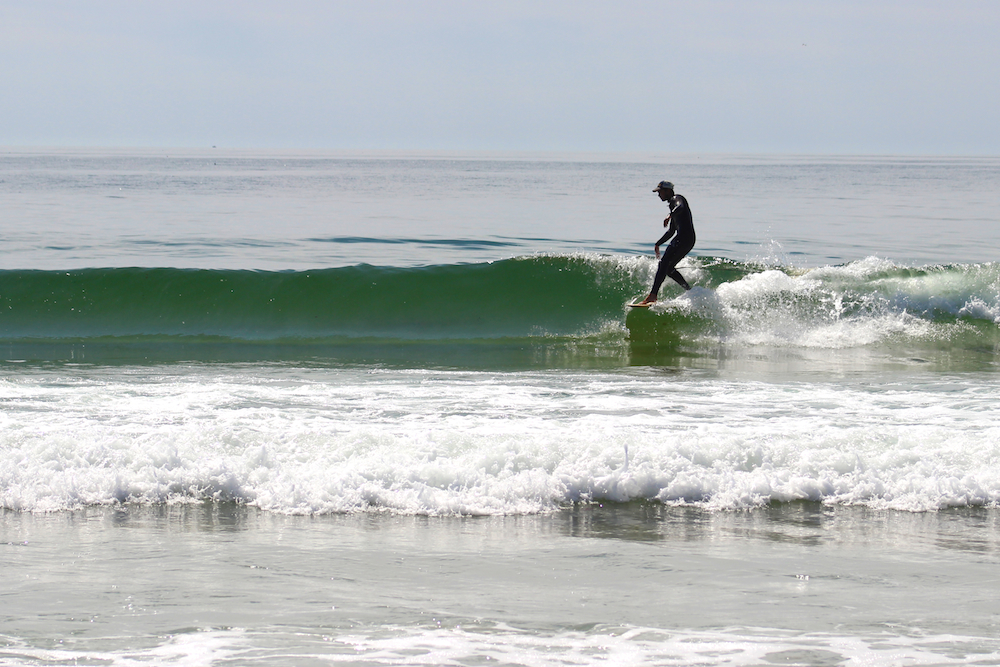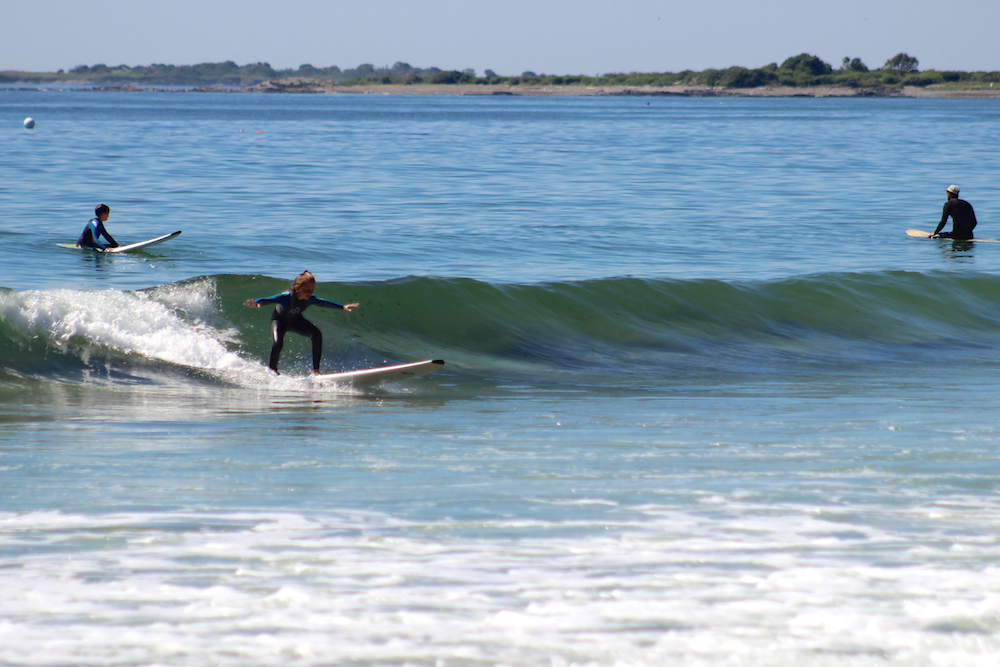 Above: When it comes to learning to surf, waves like this are pretty much perfect.
Below: Instructor Emily Heath navigating some fun lines at Scarborough Beach.