Surf Camp was lucky enough to celebrate graduation with the 36 seniors from North Yarmouth Academy class of 2014. We got the entire group out for a night of surfing at Scarborough Beach last week during their Project Graduation program. After a cold week leading up to the event, we lucked out with beautiful weather and one of the best evenings of surf so far this year.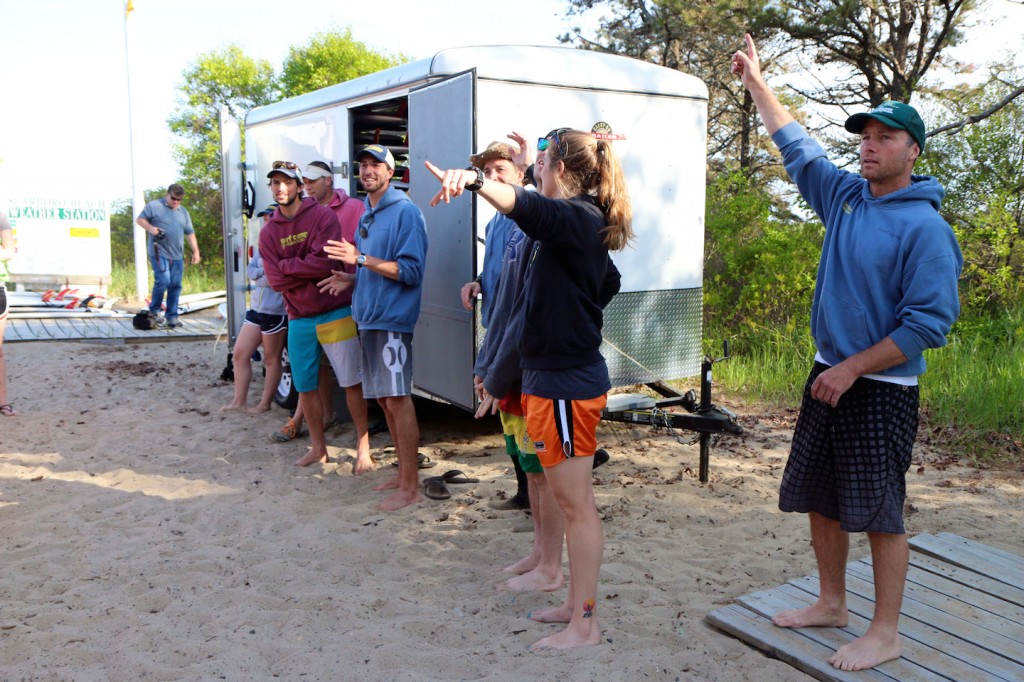 Above: Surf Camp greets NYA seniors and gets them geared up to go surf.
Below: The NYA class of 2014, ready to surf only about an hour after they graduated!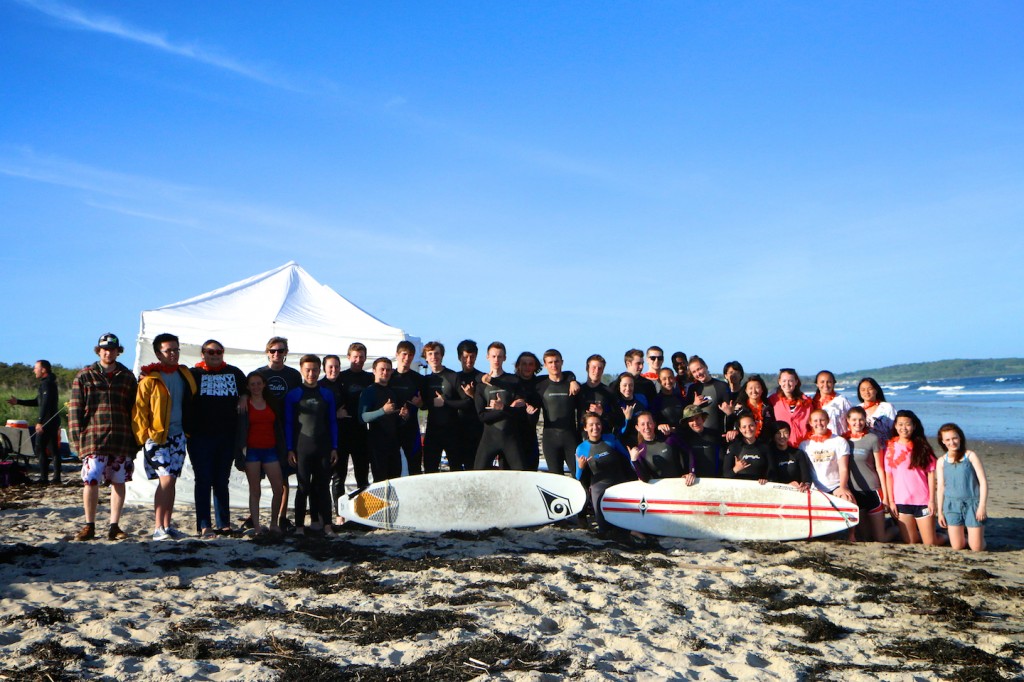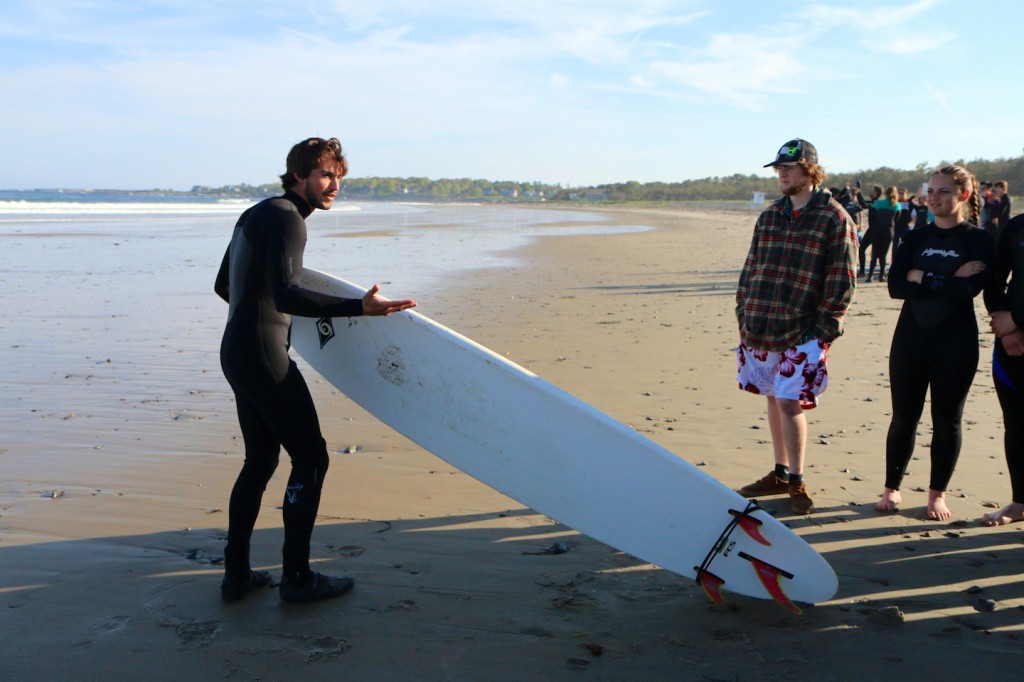 Above: Sawyer teaches a surf lesson before we get in the water.
Below: Ready to get in the water. The waves were big enough that we walked all the way down toward Prout's Neck to avoid the bigger sets.