July 5th, 2015
The 2015 season launched full speed ahead last week with waves aplenty. The first week of camp saw good waves and beautiful conditions, with lots of opportunities to challenge and exhilarate everyone.
Day #1 of the season brought clean stomach high surf that delivered consistent waves through the end of the week. And we couldn't even believe it when Monday of week #2 brought even better waves that lasted right up until Friday afternoon.
Thanks everyone for an awesome kickoff to the season!
Photos from Week #1
Full gallery here
February 14th, 2014
Dustin Turin // Bali, Indonesia — All surfers embrace exploration: 'the search,' as it has been called, is ingrained in every wave rider's DNA. It means 'the search' for better waves, 'the search' for empty lineups, 'the search' for places untouched and unknown and waiting to be explored. 'The search' is a point of pilgrimage with no final location, always moving one bend at a time up the coast.
Bali is most definitely a point along the well-trodden path of surf pilgrimage, a mecca surrounded in an accompanying myth and mysticism. It is certainly not unknown, or — unfortunately — untouched, but for every surfer who has never been, it is still waiting to be explored. The waves here feel unreal to the experience of surfers raised in the cold Northeast. Long period groundswell is nearly constant, the coast is ringed with reefs that produce perfect waves in practically all conditions, and the wind amazes with its ability to disappear for days on end.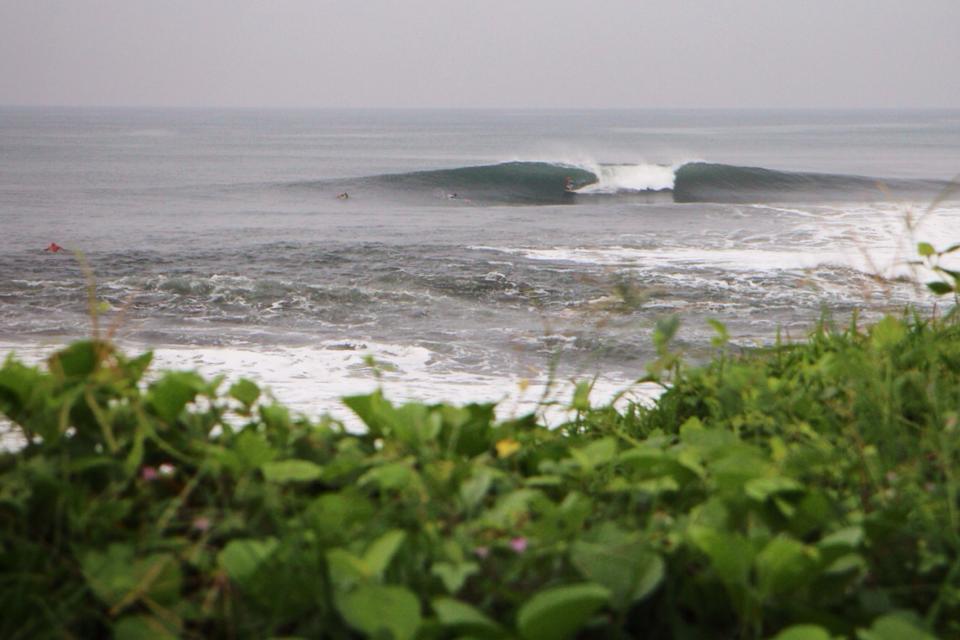 Surfing in a place like Bali, in the crowded and competitive lineups of Uluwatu, Keramas, or Bingin, can be a humbling, inspiring, and frustrating experience, or more likely, all three simultaneously. But being in the water here is also a reminder of one of surfing's best qualities: that is, waves are the ultimate equalizer.

Read the rest of this entry »
Tags: Bali, Surf travel, waves