Purchase a Gift Certificate
Learning to surf is a gift that will last a lifetime. The surf experience can be enjoyed by kids and adults of all ages and we have offerings to suit everyone. Our Day Camp is for kids 9 to 15, but for everyone else we offer Surf Lessons (9 and up) and our Adult Surf Camp (21 and up). You can also purchase gift credits in $50 and $100 increments that can be applied toward the full cost of any program.
Download Printable Gift Certificate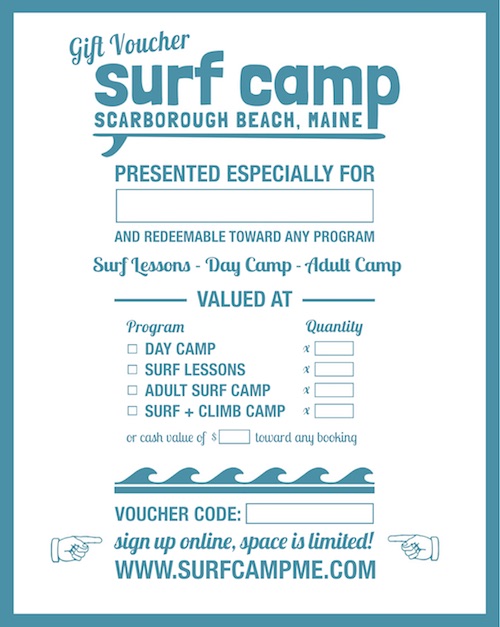 After you purchase your gift certificate, download a printable gift certificate that you can fill out with the information from your purchase and give to the recipient.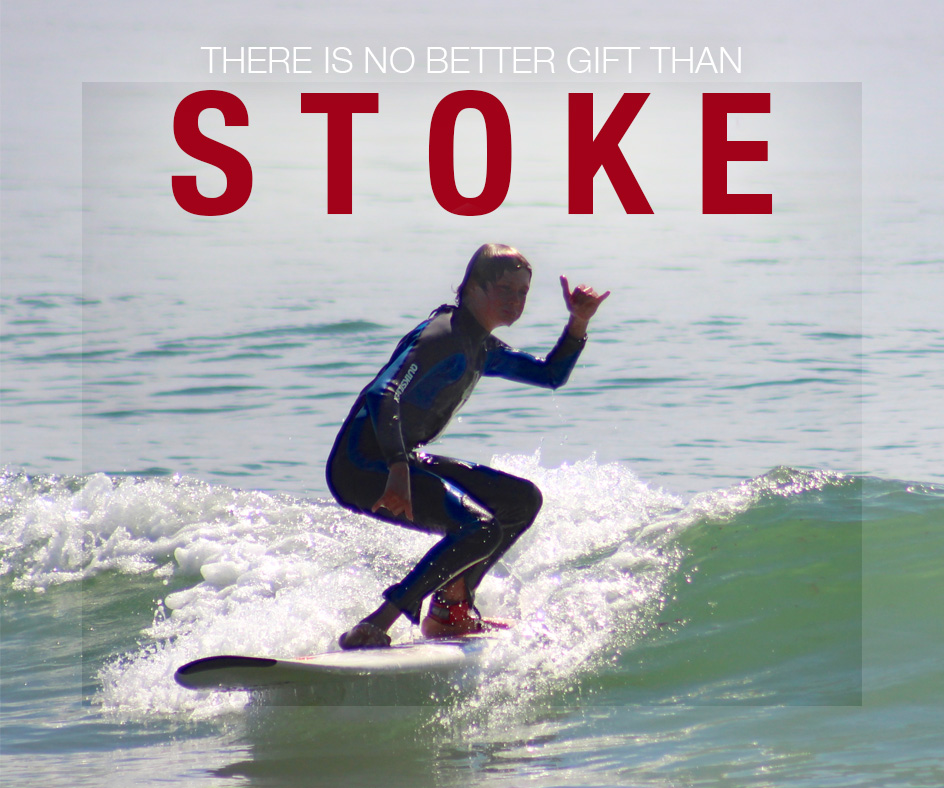 Day Camp
Join us for Maine's original surfing day camp. In our flagship summer camp, your camper will learn to surf, make lots of new friends, and hang out at the best place in the world: a Maine beach in the summertime! Book early - camp fills up quickly.
Full week program (M-F)
9AM to 3PM on the beach
Kids and teens aged 9 to 15
Surf Lessons
Learn to surf with the most experienced instructors in the Northeast. Our surf lessons teach surfing fundamentals that will stick with you for a lifetime. Meanwhile, you'll experience the thrill of wave riding. Fair warning: we've created many addicts!
Small group lessons
Kids (9+) and adults of all ages
Saturday mornings, 9AM - Noon