December 4th, 2013
Surf Camp is committed to passing on the good karma that we've been fortunate to receive in abundance over the years.  In addition to making scholarships available for camp, we are constantly supporting charitable activities and causes that are important to our social and environmental ethic. For the 2014 season, Surf Camp has already donated two weeks of day camp to important causes.
So far we've pledged a week of camp in support of the Urban Runoff 5K, an event to raise awareness of water pollution and raise money in support of clean water education in local schools. After all, our camp only exists thanks to the beautiful clean water off our coast — and we are committed to keeping it that way for generations to come. The 5K is April 26th, 2014 — two days after Earth Day — and you can learn more about it at the Urban Runoff website.

In addition, we've donated a week of a camp to the Woodfords Family Services "Families in Focus" auction. Woodfords provides community based services and support for people with special needs and their families, including preschools for children with special needs, in home support services, and peer support groups.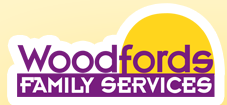 Here's to hoping 2014 brings good waves and good karma to all!