March 9th, 2017
Join us Sunday, July 16th 2017 from 9am to noon at Scarborough Beach for a special Yoga + Surfing class presented by Surf Camp and Kirsten Beverley-Waters of Thryve. Learn more and sign up »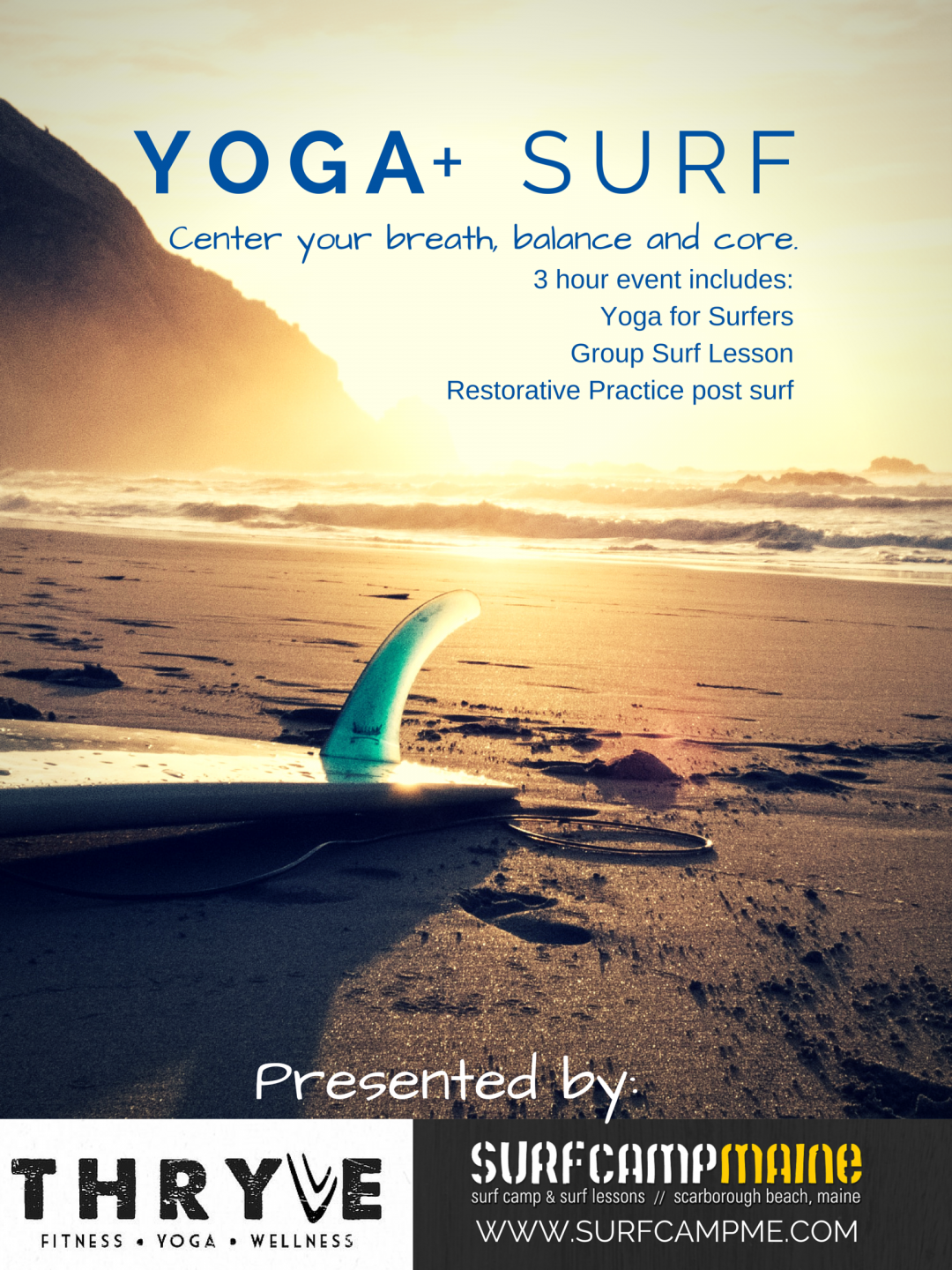 Tags: learn to surf, Special Programs, surf camp, Yoga
June 11th, 2014
Surf Camp was lucky enough to celebrate graduation with the 36 seniors from North Yarmouth Academy class of 2014. We got the entire group out for a night of surfing at Scarborough Beach last week during their Project Graduation program. After a cold week leading up to the event, we lucked out with beautiful weather and one of the best evenings of surf so far this year.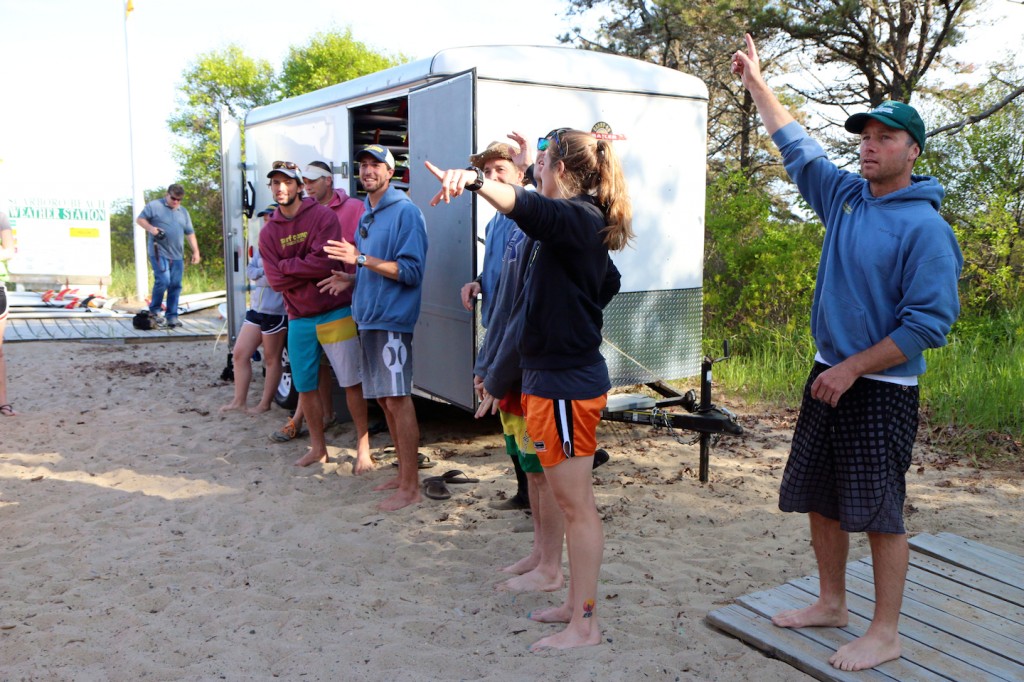 Above: Surf Camp greets NYA seniors and gets them geared up to go surf.
Below: The NYA class of 2014, ready to surf only about an hour after they graduated!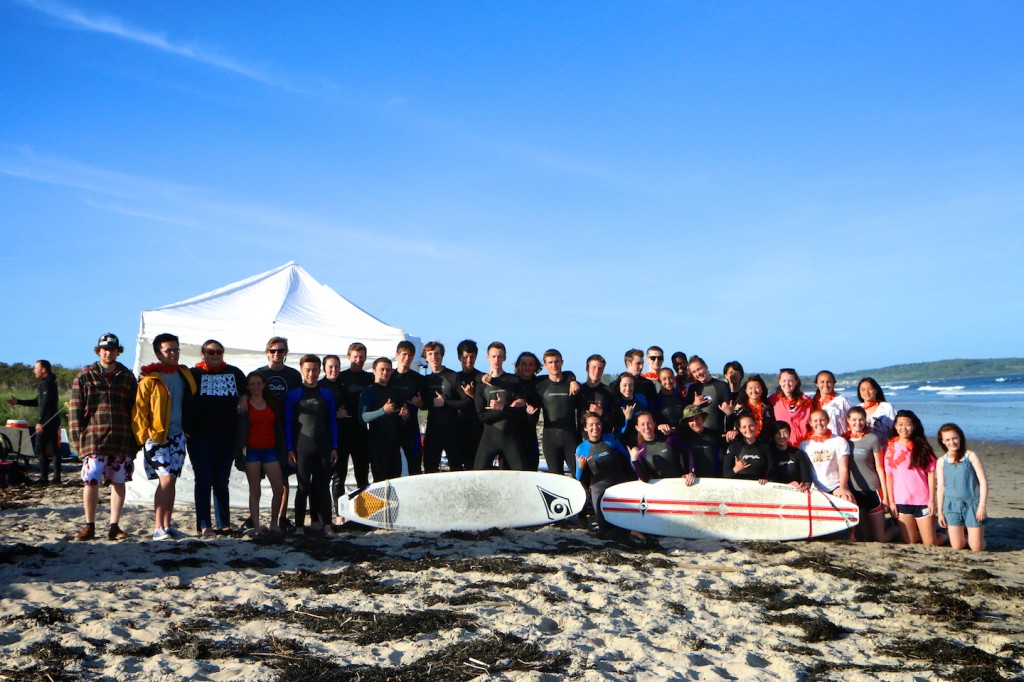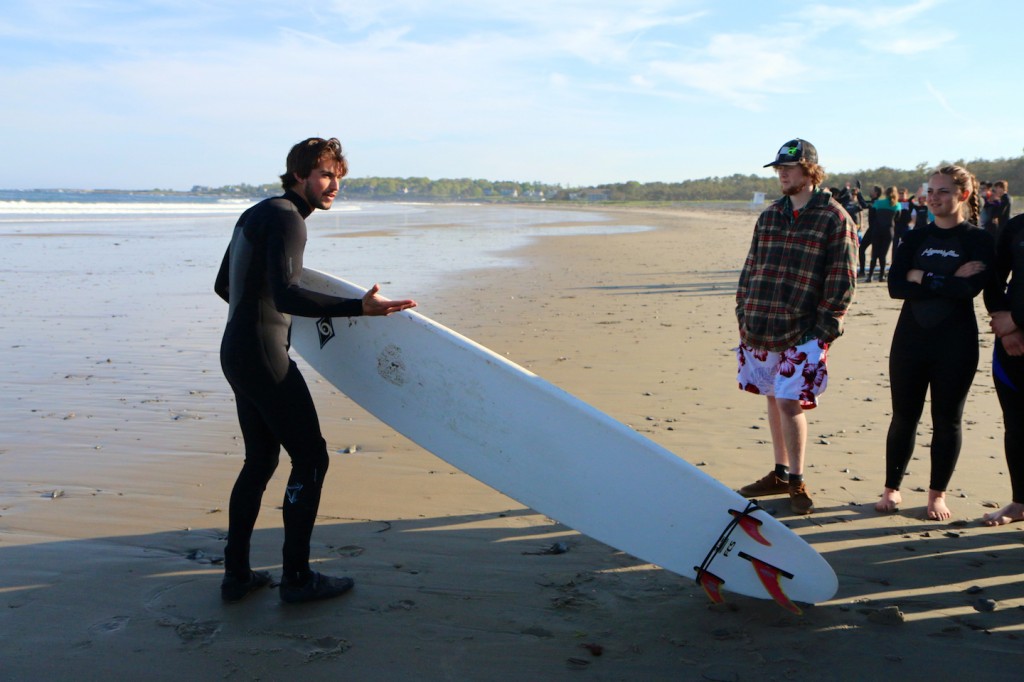 Above: Sawyer teaches a surf lesson before we get in the water.
Below: Ready to get in the water. The waves were big enough that we walked all the way down toward Prout's Neck to avoid the bigger sets.
Tags: NYA, project graduation, special events, surf lessons
April 26th, 2014
Even though it rained, we had an awesome morning at the Green Neighbor Family Festival in support of the Urban Runoff 5k and clean water education here in Maine.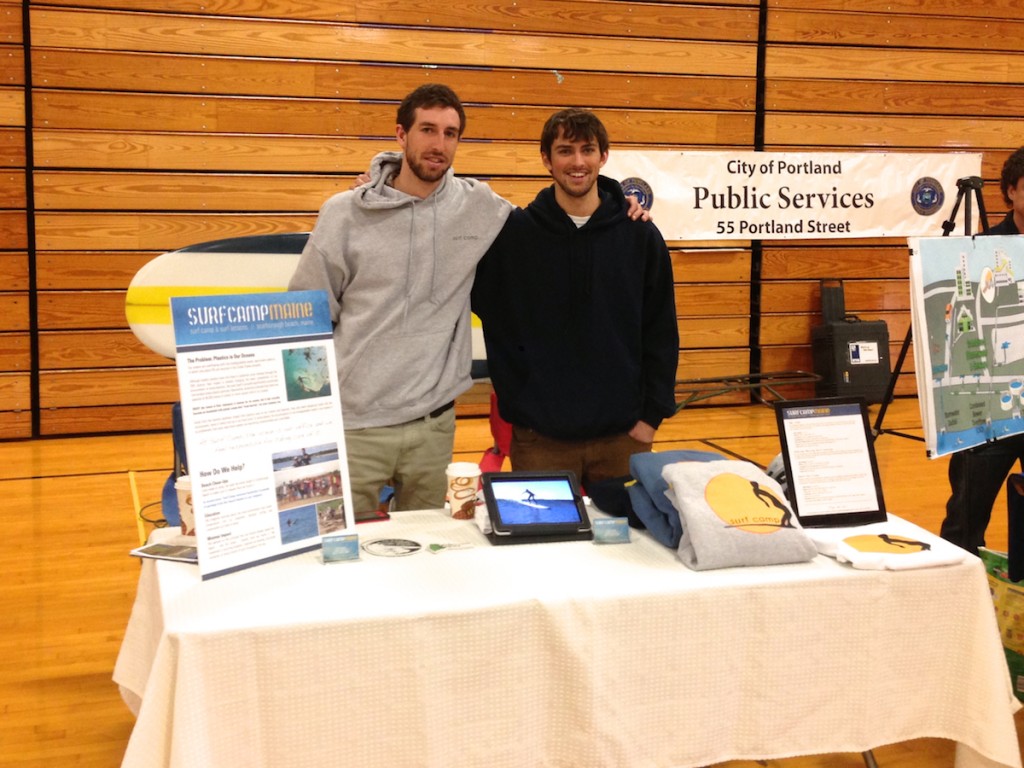 The event brought out an incredible array of local businesses and organizations that are working to help keep Maine's rivers, lakes, and oceans clean. We got lots of people on our 'indo board' in lieu of surfing and were able to share some of the things that we do at camp in support of the environment: beach clean-ups, education, and minimizing our environmental footprint, to name a few.
Being around so many inspiring people stimulates our thoughts on what we can do at camp to further integrate environmental awareness into our programs… we've already got some new ideas. Thanks to everyone who stopped by!
Tags: environmental awareness., events, green initiatives, green neighbor family festival, urban runoff