April 26th, 2014
Even though it rained, we had an awesome morning at the Green Neighbor Family Festival in support of the Urban Runoff 5k and clean water education here in Maine.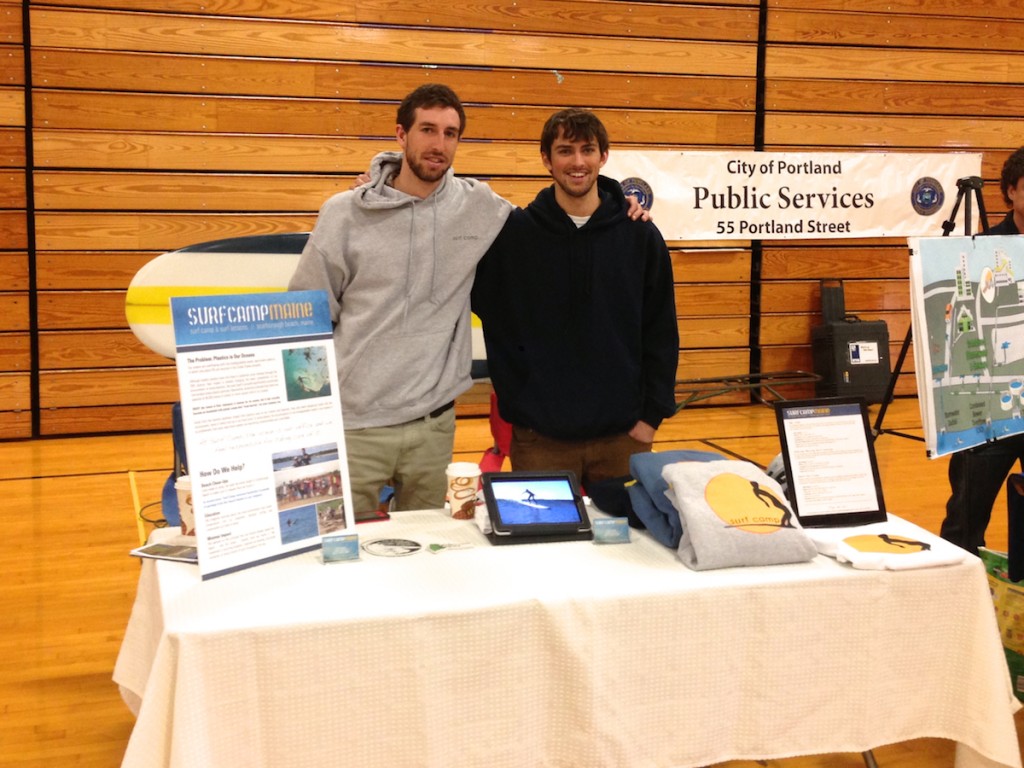 The event brought out an incredible array of local businesses and organizations that are working to help keep Maine's rivers, lakes, and oceans clean. We got lots of people on our 'indo board' in lieu of surfing and were able to share some of the things that we do at camp in support of the environment: beach clean-ups, education, and minimizing our environmental footprint, to name a few.
Being around so many inspiring people stimulates our thoughts on what we can do at camp to further integrate environmental awareness into our programs… we've already got some new ideas. Thanks to everyone who stopped by!
Tags: environmental awareness., events, green initiatives, green neighbor family festival, urban runoff