January 14th, 2020

Hello friends,
A new year, a new decade… and another season of Surf Camp kicks off today!
SIGN UP FOR THE 2020 SEASON
I hope that everyone is having a healthy and happy start to the new decade. I really can't believe that our first season of Surf Camp was now almost 18 years ago. Time flies and soon enough we'll be welcoming second generation campers into our program.
While it's thanks to all of you that we get to keep doing this, the reality is that the core of what we do has hardly changed at all over the years. Surfing is pretty special that way. We've got better wetsuits now and the boards have changed a bit, but otherwise it's still all about those few things that really matter: the ocean, the beach, being around friends, playing in the waves. As the rest of the world changes so fast, it's a lot of fun being a part of something that kind of stays the same…
Surfing is one thing that is just good for us — for our health and our heads — whether we're 9, 19, or 59. 
Details on all of our offerings for 2020 can be found below, and sign ups are online starting today. In the meantime, I just want to say THANK YOU for your continued support and for making Surf Camp possible. Please don't hesitate to reply to this email with questions or pick up the phone and give us a call – (207) 370-6706
See you soon enough on the beach!
Dustin
---
2020 Program Details
Our flagship summer camp program for kids and teens ages 9 to 15. Week long sessions, Monday through Friday, 9am – 3pm all summer long. This will be our 18th season of Surf Camp!
Session #1 – June 15th – 19th
Session #2 – June 22nd – 26th
Session #3 – June 29th – July 03rd
Session #4 – July 06th – 10th
Session #5 – July 13th – 17th
Session #6 – July 20th – 24th
Session #7 – July 27th – 31st
Session #8 – August 03rd – 07th
Session #9 – August 10th – 14th
Session #10 – August 17th – 21st
Session #11 – August 24th – 28th
 
---
Adult Surf Camp is the best way to learn to surf if you're no longer a kid or a teen. Our 4-day evening program is the only offering of its kind, designed specifically to provide adults with the foundation they need to become competent surfers. Ages 21 and up, sessions run Monday – Thursday from 5:30 – 7:30pm. 
Session #1 – July 06th – 09th
Session #2 – July 20th – 23rd
Session #3 – August 03rd – 06th
Session #4 – August 17th – 20th
We cap the week off with a beach pizza party, and with the evening schedule, you will get a whole new perspective on our beautiful Maine coast. Check out the schedule, photos, and more details here: surfcampme.com/adult-surf-camp
 
---
If you're not ready to commit to a multi-day program or you want to get the whole family in the water together, taking a Surf Lesson is a perfect summer activity!
We offer lessons five days a week throughout the summer (Tuesday – Saturday) and accommodate all ages 9 and up. Our lessons run in the mornings from 9:15am to noon and the schedule and sign-ups are available here: surfcampme.com/surf-lessons
P.S. We can accommodate groups of up to 20 people for events and private lessons, so don't hesitate to give us a call if you want to plan an amazing experience for a big group!
 
---
Don't hesitate to call or email with your questions or for help signing up for one of our programs. Thanks as always and I look forward to seeing you on the beach and in the water!
March 15th, 2018
Join us this summer for a weekend of Surf + Climb with our friends from Salt Pump Climbing! Learn more about Surf + Climb camp »
March 9th, 2017
Join us Sunday, July 16th 2017 from 9am to noon at Scarborough Beach for a special Yoga + Surfing class presented by Surf Camp and Kirsten Beverley-Waters of Thryve. Learn more and sign up »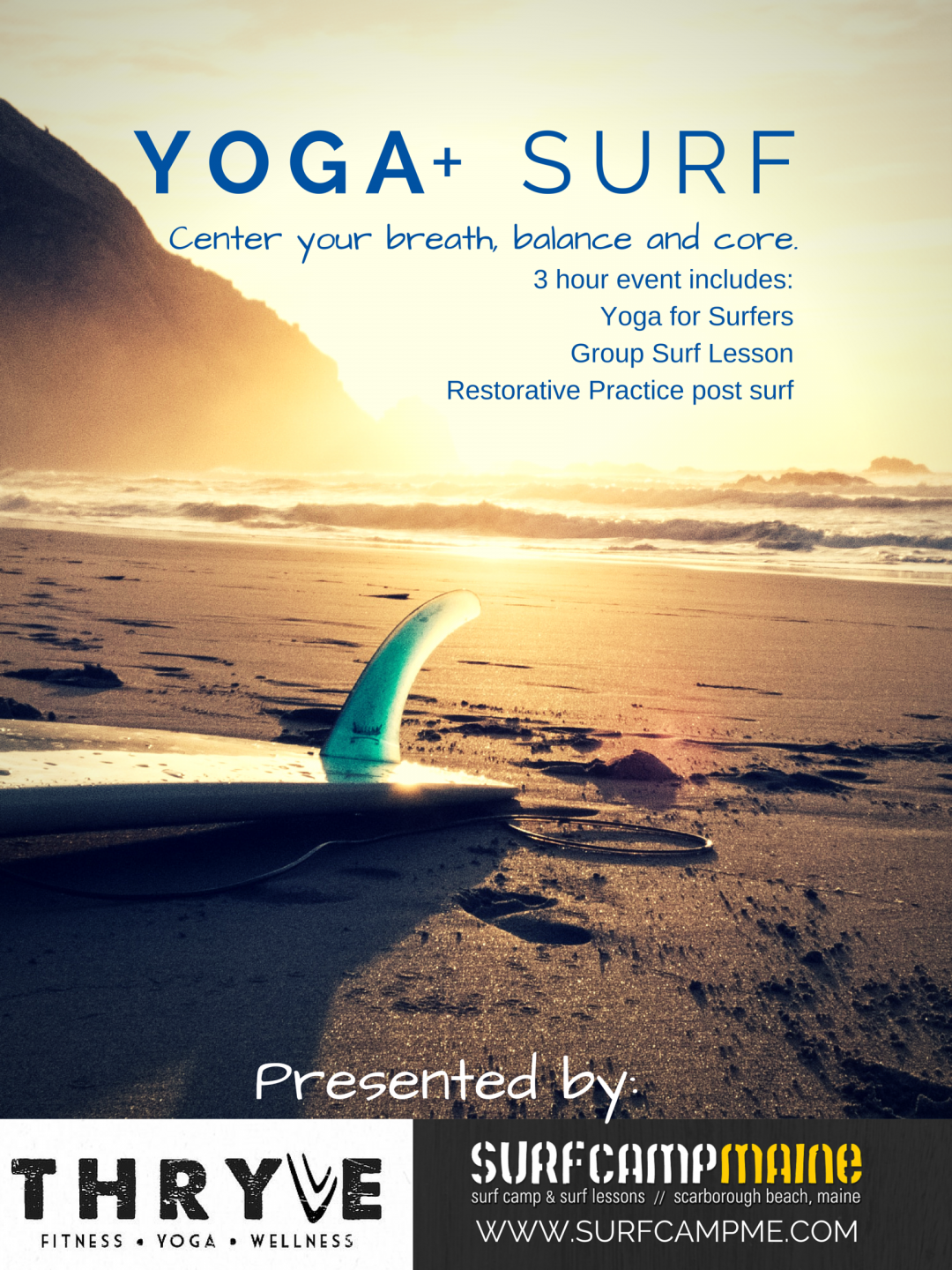 January 10th, 2017
2017 is here and we are off and running planning another summer full of programs for kids, teens, and adults of all ages! Enrollment for most programs begins on January 15th.
Sign Up
Surf Camp
Day camp for kids and teens aged 9 to 15. Weekdays 9am-3pm. $469 per week.
---
2017 Surf Camp Dates

Session #1: June 19th – June 23rd
Session #2: June 26th – June 30th
Session #3: July 05th – July 7th
Session #4: July 10th – July 14th
Session #5: July 17th – July 21st

Session #6: July 24th – July 28th
Session #7: July 31st – August 04th
Session #8: August 07th – August 11th
Session #9: August 14th – August 18th
Session #10: August 21st – August 25th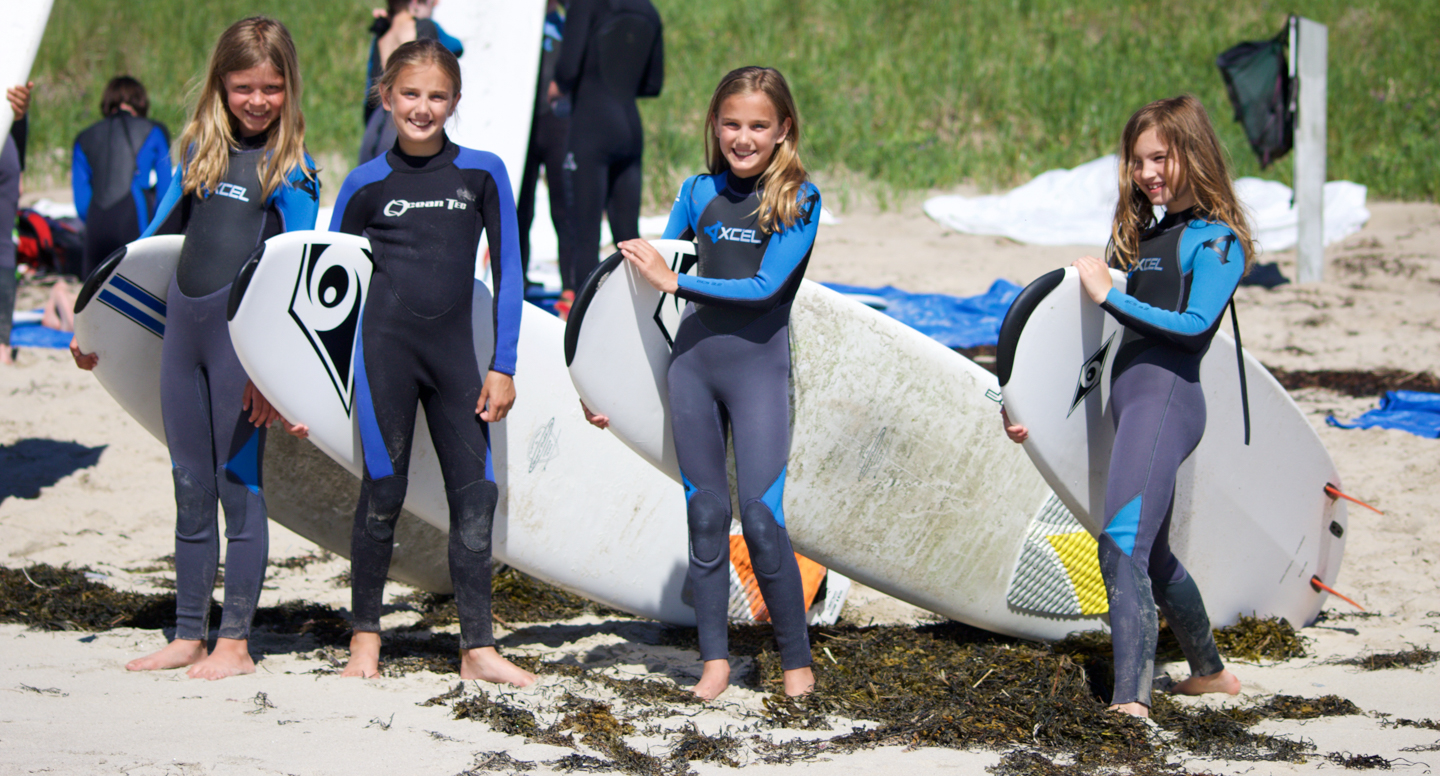 Sign Up
Adult Surf Camp
4-day evening program for adults aged 21+. Mon – Thu, 5:30-7:30pm. $375 per week.
---
2017 Adult Surf Camp Dates

Session #1: July 10th – July 13th
Session #2: July 24th – July 27th

Session #3: August 14th – August 17th
Session #4: August 28th – August 31st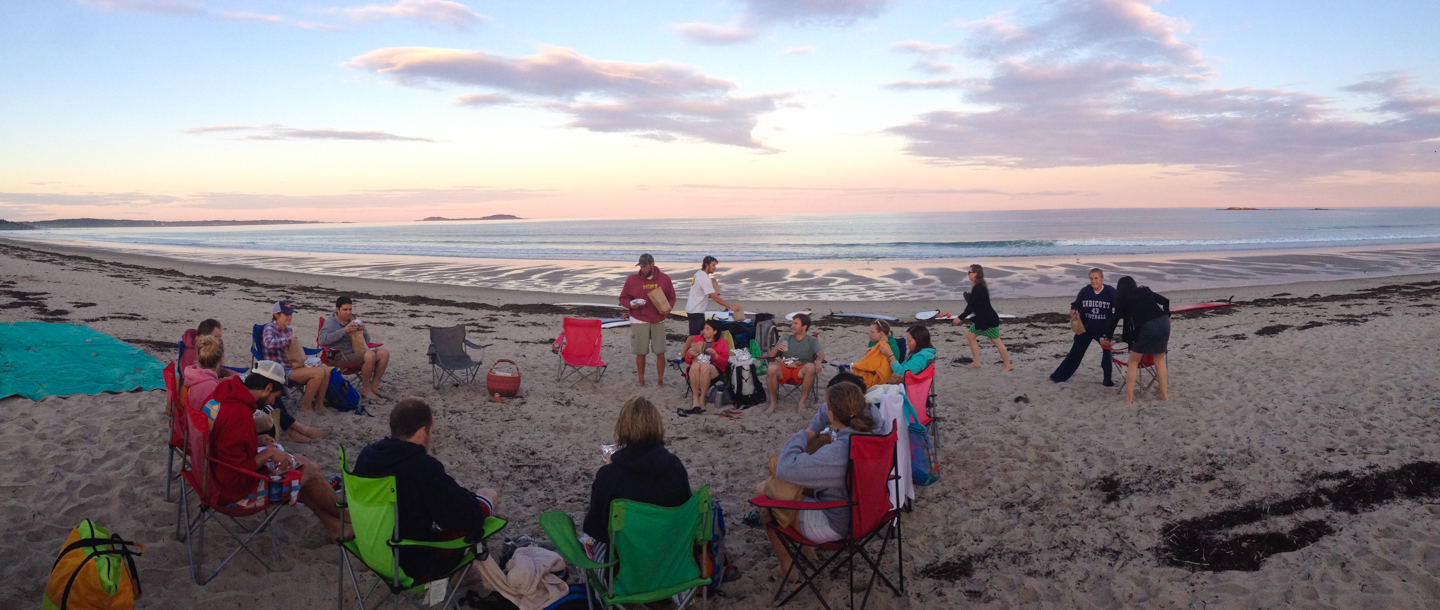 Sign Up
Surf + Climb Camp
Weekend day camp for kids & teens aged 9 to 17. Saturday/Sunday, 9am-3pm. $219/pp.
---
2017 Surf + Climb Camp Dates
Session #1: July 01st – July 02nd
Session #2: July 22nd – July 23rd
Session #3: August 12th – August 13th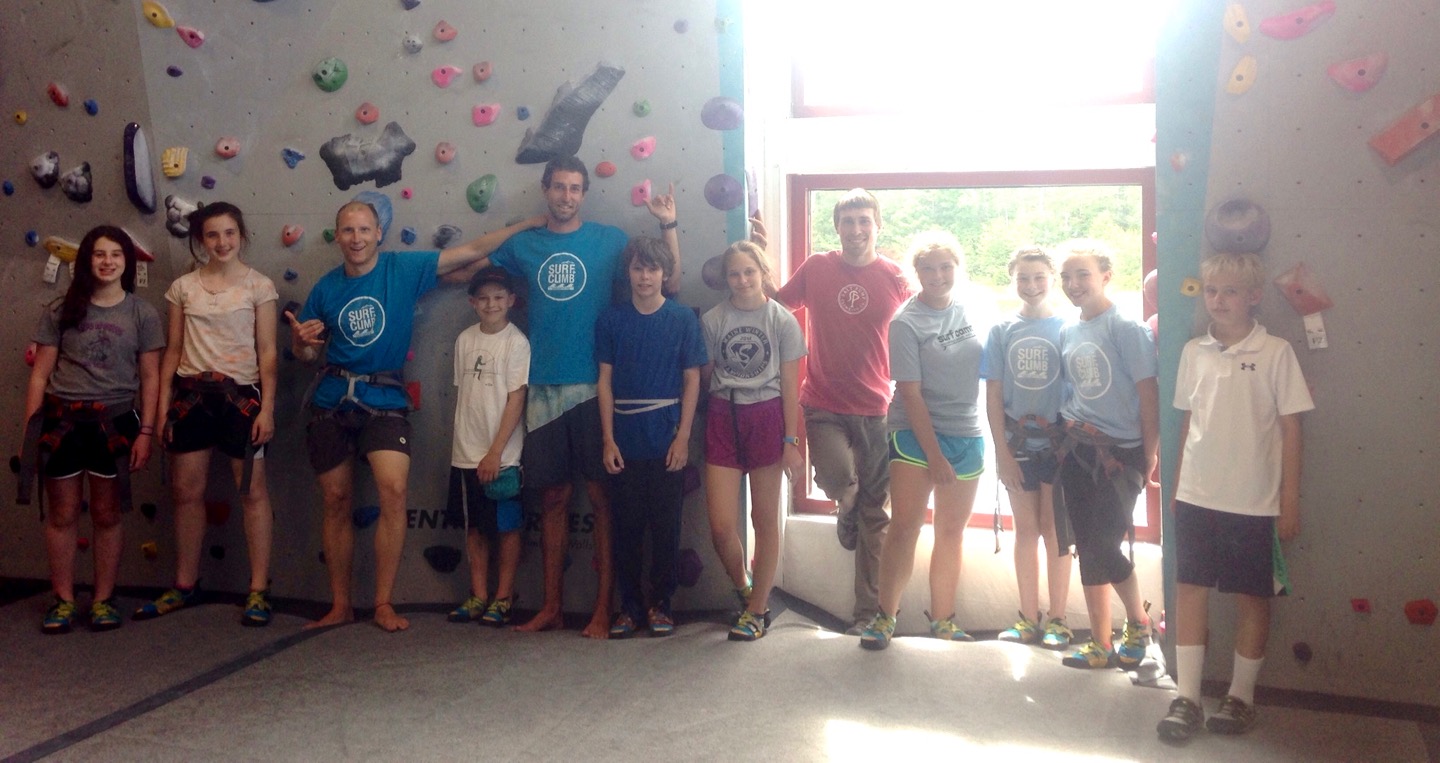 We will of course also be offering both group and private surf lessons for kids and adults of all ages (9 and up). We offer half-day group surf lessons every Saturday morning from 9am to noon at Scarborough Beach, in addition to offering private and semi-private lessons Tuesday – Friday mornings starting in July. These are booked through our website and will become available for reservations starting in February.
January 23rd, 2016
For the 2016 summer camp season, I'm excited to announce a collaborative weekend offering in conjunction with Salt Pump Climbing in Scarborough.
Salt Pump opened their new facility in the fall and the idea was hatched when I started climbing as an alternative to flat surf days. Being new to climbing, I found the challenge of climbing stimulating, and with many of Salt Pump's staff also being surfers, it became clear that the symbiosis between surfing and climbing is strong.
Both surfing and climbing emphasize a relationship with our environment, and while each activity is usually enjoyed with other people, both are essentially individual pursuits that illicit total focus and presence of being.
There's also a healthy physicality to both surfing and climbing that requires mind and body be in tune with one another in order to succeed and progress.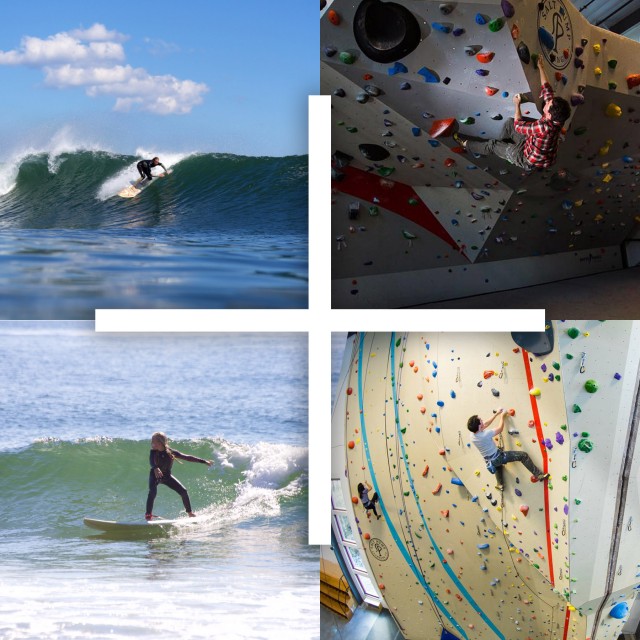 As a result, I'm happy to introduce a series of Surf + Climb Camps that will take place over the weekends: these Saturday/Sunday programs will run from 9am to 3pm, starting out at Scarborough Beach to take full advantage of light morning winds (good for the surf) and then heading over to Salt Pump after lunch to climb.
As far as I know, it's the first program of its kind in Maine. We have three weekends scheduled with a maximum of 12 people in each program:
July 02nd/03rd
July 16th/17th
August 20th/21st
The program is designed to accommodate surfers and climbers of all levels. In the ocean, participants will learn from our team of experienced surf instructors and at the climbing facility, we will all learn (myself included) from the equally experienced climbers at Salt Pump. It's going to be a ton of fun and I hope you'll join us!
More information and online signups are available on the Surf + Climb page of our website. I look forward to seeing you in the water and 'on the wall!'
- Dustin
August 31st, 2015
The last week of camp for the summer of 2015 did not disappoint. Beautiful weather and fun sized, glassy little walls were fun for everyone. And as the photos show, these guys are RIPPING! Check out Pearl (first photo), Anya (third photo), and Nic (fifth photo) — killing it! What a great way to cap off the summer.
Full gallery available here: Surf Camp 2015 – Session #10 Gallery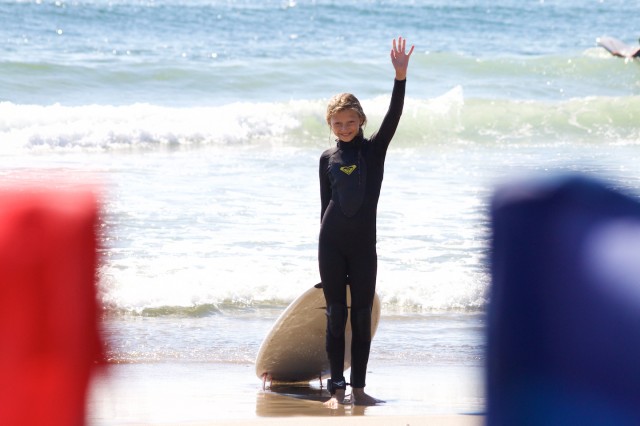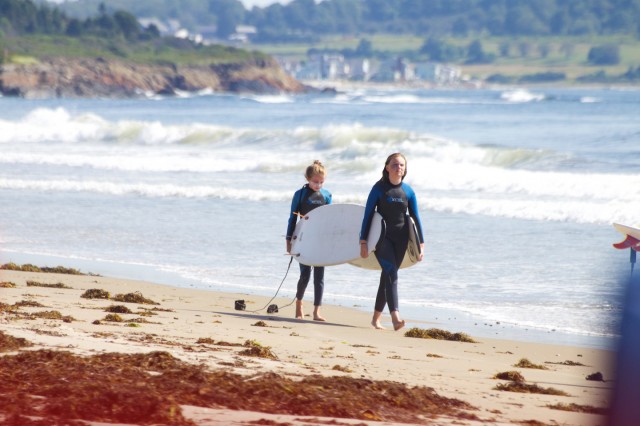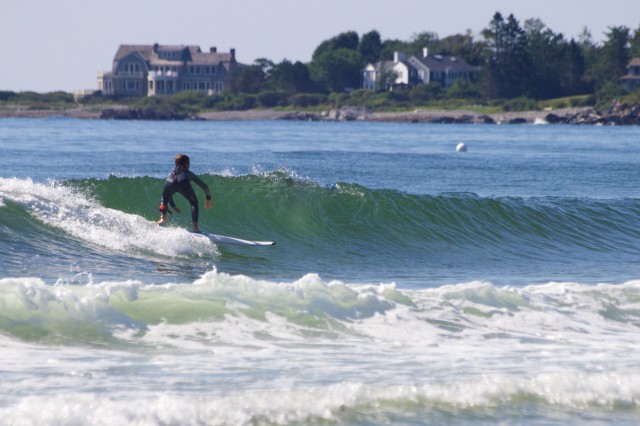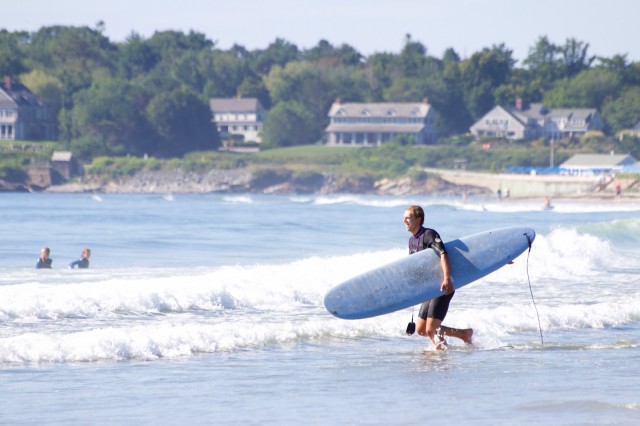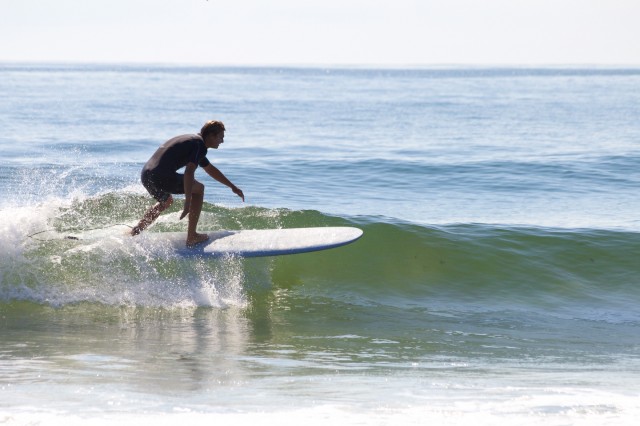 Full gallery here
August 6th, 2015
I can't believe we're already through the first week of August… it always goes fast! The waves haven't disappointed though and we've had a ton of good days this summer. Here are a few pics from this morning, session #7. Full gallery will follow soon.
July 5th, 2015
The 2015 season launched full speed ahead last week with waves aplenty. The first week of camp saw good waves and beautiful conditions, with lots of opportunities to challenge and exhilarate everyone.
Day #1 of the season brought clean stomach high surf that delivered consistent waves through the end of the week. And we couldn't even believe it when Monday of week #2 brought even better waves that lasted right up until Friday afternoon.
Thanks everyone for an awesome kickoff to the season!
Photos from Week #1
Full gallery here
April 21st, 2015
Another surfer once told me, in no uncertain terms, "surfers make good people." We were chatting after a surf on the island of Lombok, one of Indonesia's many surfing gems, and it was the kind of conversation that meanders along when you're surfed out and don't really have anything more pressing on the schedule.
We talked about the surf back home: Western Australia for him and not much in the way of comparison to our surf in Maine. He had been telling me about his plans to move from 'West Oz' with his Indonesian wife and open a guesthouse just up the road… the type of retirement plan that every surfer dreams about.
His pronouncement came after I told him about teaching kids to surf at Surf Camp. He blurted out with surprising excitement:
"Mate, good job! The world could use more surfers because surfers make good people."
These are the highlights from the conversation that followed, which was about the life lessons that surfing teaches us.
Lesson 1: Rely on Yourself and Always be Humble
Surfing teaches confidence and humility simultaneously. Entering the ocean to ride waves means putting yourself in a position where you're on your own. If you get into trouble, you can't just hit the pause button to gather your thoughts.
In the ocean, the situation is always dynamic: in addition to pounding waves, surfing often means contending with rocks and reefs, strong currents, weather, wind, and (sometimes) sea-life. As any surfer knows, when a big set bears down there is nothing and no one that can help.
The ocean will humble the very best surfers.
As a result, surfing teaches us to rely on ourselves and have confidence in our capacity to overcome challenges. It teaches strength and resilience. But even more, surfing shows us our limits and teaches us to know and respect them.
The ocean will humble the very best surfers, and in fact, those surfers are usually the ones that stand most in awe of the ocean's power.
Lesson 2: Cherish Nature
There are few pursuits that are so dependent on a close relationship with nature. After all, good waves are the result of weather events that happen thousands of miles away. They can't be recreated or manufactured by man and as a result surfers are completely beholden to 'Mother Nature.'
January 2nd, 2015
As we welcome the new year, it's already time to start thinking about your summer plans. We have finalized our 2015 Surf Camp dates (below) and remind everyone that we start accepting sign ups on January 15th! Starting on that date, you can sign up here: Surf Camp Online Application.
2015 Surf Camp Dates
Session #1 – June 22nd – June 26th

Session #2 – June 29th – July 03rd

Session #3 – July 06th – July 10th

Session #4 – July 13th – July 17th

Session #5 – July 20th – July 24th

Session #6 – July 27th – July 31st

Session #7 – August 03rd – August 07th

Session #8 – August 10th – August 14th

Session #9 – August 17th – August 21st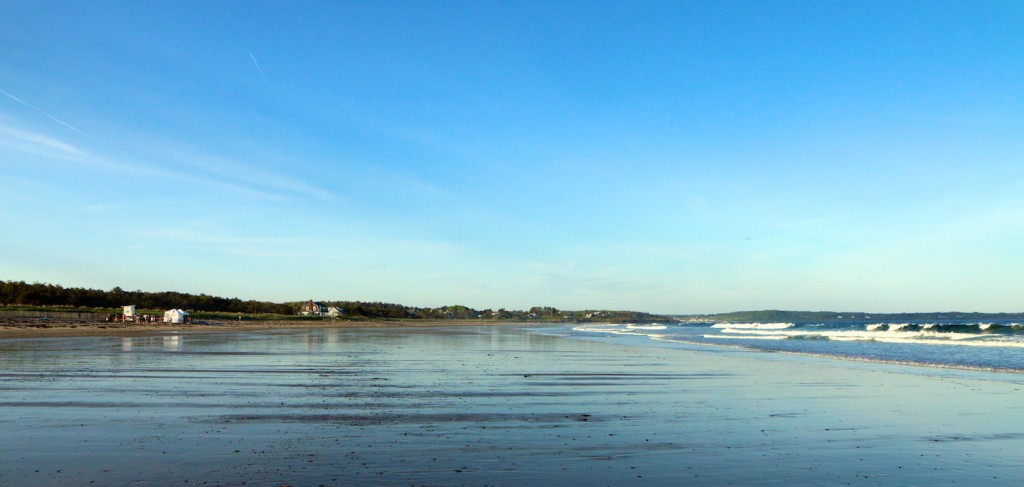 We can't wait to be back here!